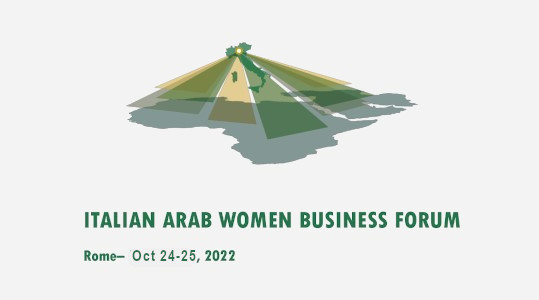 The Joint Italian Arab Chamber of Commerce has developed an expertise in organizing international business Forums. Indeed, following the success of the first three editions of the Annual Italian Arab Business Meeting, which gathered over 1500 participants in total, JIACC is now organizing the first ever Italian Arab Women Business Forum.
The event will be organized by JIACC, in collaboration with the Mission of the Arab League to Italy, and the Union of Arab Chambers of Commerce and with the support of Italian and Arab institutions across the Arab world, as well as prominent international organizations.
A must-attend event the Italian Arab Women Business Forum will feature high level government officials, investment agencies, representatives of the business community and stakeholders, each contributing uniquely to the discussion thanks to their tremendous expertise and exposure in the area.
Forum goals:
- Strengthening Italian-Arab relations by fostering solid networks of business women and professionals
- Addressing gender equality as a booster for sustainable development
- Sharing good practices and recommendations
For more details about the forum please check this link:
https://www.dropbox.com/s/pc9skpxmqorlogc/JIACC%20Women%20Forum.pdf?dl=0
For registration kindly contact this email:
---
Date published : 17 February 2022