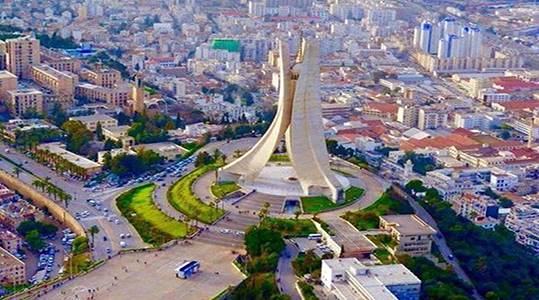 The supplementary budget of Algeria for the year 2020 revealed that government spending increased to large levels, exceeding the expectations of the government that it set in preparing the regular budget, which prompted President Abdelmadjid Tebboune to take a decision to reduce the management budget, related to ministries and public administrations, to 50 percent.
According to the general budget project, the public sector wages will cost the public treasury 26 billion dollars, out of the 38 billion dollars allocated to the management budget specified at 4893 billion dinars, equivalent to 38 billion dollars, expected to be reduced in the supplementary budget.
According to the document, the Algerian government has counted 2.5 million workers in the public sector, including 60 percent of them in administrative positions that do not create wealth, in an intimation of the possibility of reducing the number in the future.
The supplementary budget also carried the decision to raise the support budget by one billion dollars from the regular budget, from 26 billion dollars to 27 billion dollars, under pressure to weaken the dinar and Algeria doubling its holdings of subsidized goods due to the Corona pandemic.
The Algerian government has decided to abolish the tax on incomes applied to this day, on wages that are less than or equal to 30 thousand dinars ($240) starting next June, in the supplementary budget, which is expected to be presented to Parliament, and this step is one of the most important promises Presented by the Algerian President Abdelmadjid Tebboune in his election campaign, before being elected on December 12, 2019.
Source (New Arab newspaper, Edited)