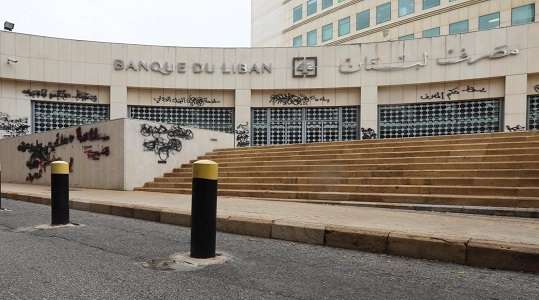 The Governor of Banque du Liban Riad Salameh denied that the central bank is the cause of the crises facing Lebanon, stressing that the monetary policy followed for a long time kept interest rates low, while the country's debt increased year after year.
He pointed out that the system was treatable subject to implementing basic political reforms in parallel, explaining that despite the default and despite the stagnation caused by the Coronavirus, Lebanon is not bankrupt, adding that Lebanon's Central Bank having sufficient reserves to finance basic imports, proves that we have done our work in a professional manner, otherwise, there would be no more banks and no more money.
He explained that the general losses amounted to 81 billion dollars as a result of the accumulation of the current account deficit and the budget deficit over the past five years, which was reflected in the national exchange rate. Pointing out that "the capital of the central bank is still positive, and we are able to make the required accounting adjustments to negotiate with creditors and initiate reforms, without resorting to banks or the state, provided that the latter repays its debts to us."
Salameh revealed that if we remove 5 billion euros of the amount of default, the reserve currently reaches 30 billion dollars, including 20 billion in cash and gold-stock valued at 15 billion. This is without calculating the overdraft in pounds, or $16 billion, which is remaining, even if it is not included in the central budget.
Source (Al-Arabiya.net website, Edited)