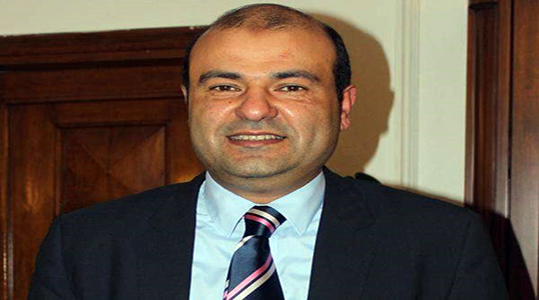 The Arab-German Chamber organized a virtual symposium on May 26th, entitled: "Arab-German Business Cooperation Webinar-Perspectives & Challenged in the Light of COVID-19", during which the policymakers and experts from Germany and the Arab world shared their experiences, in addition to discussing many issues that included lifting travel restrictions.
In this context, the President of the Arab-German Chamber, former Federal Minister Dr. Peter Ramsauer stressed that "communication is especially important in times of crisis," adding that "Arab-German economic relations will overcome the crisis and will continue to flourish." Ramsauer identified future sectors in the Arab-German cooperation that include the health sector, vocational education and training, renewable energy and sustainable development in the electricity and water sectors, as well as digitization and knowledge transfer.
For his part, the Secretary-General of the Union of Arab Chambers, Dr. Khaled Hanafy, pointed out that "overcoming the Corona crisis will only be by strengthening the global demand, as it is important to stimulate demand for goods and services, while at the same time eliminating weaknesses in supply chains".
Hanafy called for more strategic alliances between German and Arab companies, as until now, Arab-German economic relations have been based largely on the exchange of goods.
Source (Arab-German Chamber Website, Edited)