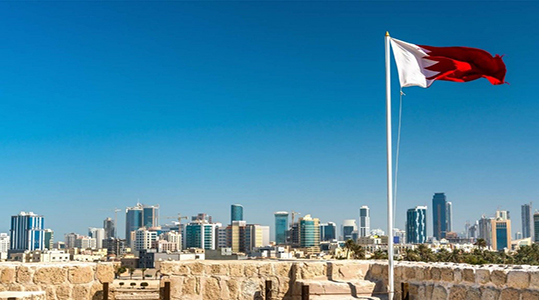 The Governor of the Central Bank of the Kingdom of Bahrain, Rasheed Al Maraj, affirmed the Kingdom's commitment to the policy of pegging the currency to the dollar, stressing that "The Kingdom has no intention of changing it."
Al Maraj explained during a symposium "The policies required to promote economic recovery from the repercussions of the (Corona) epidemic in the Gulf countries," that "this policy has proven successful in the past," stressing that "Despite the conditions imposed by the Corona pandemic, the decline in oil prices and the obligations that the government incurred, the state-issued support packages by about $11 billion, as the support packages were divided into two parts, the first was allocated to support the salaries of employees in the private sector at all levels, as well as on subsidizing electricity and water bills for a period of three months for all Bahraini consumers and residents, and exemption from some fees for industrial areas, while the second part of the support packages was allocated to banks to postpone bank installments for companies and individuals."
Al-Maraj predicted that the economic downturn would be in line with the estimates of the International Monetary Fund, which in turn predicted the economies of the Gulf Cooperation Council countries would contract by 7.6 percent this year due to the low oil prices and the emerging Coronavirus crisis.
Source (Al-Sharq Al-Awsat newspaper, Edited)