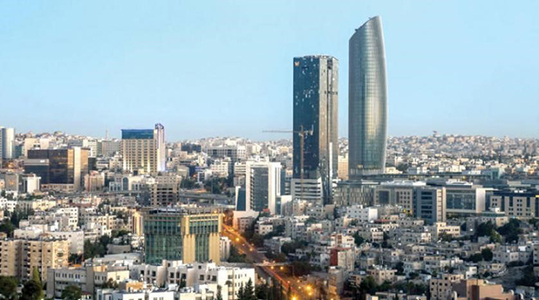 Jordan issued international bonds in two tranches with a total value of $1.75 billion, with the aim of overcoming the economic repercussions of Covid-19, which will raise public debt to a record level at 100 percent of GDP.
The Ministry of Finance revealed that the issuance includes bonds with a value of $500 million and a return of 4.95 percent and a five-year maturity period in addition to bonds with a value of $1.25 billion and a yield of 5.85 percent and a ten-year maturity period.
In this regard, Jordanian Finance Minister Mohammed Al-Asas indicated that "the demand for the subscription exceeded the supply by more than 6.25 times after the issue attracted offers worth more than $6.25 billion," explaining that "the increase in demand over the supply and the relatively low interest rate of international bonds for Jordan "it is an evidence of fiscal stability."
Al-Asas revealed that the high demand led to a decline in the yield on the international bonds that were recently launched, which reduces the interest burden, explaining that "interest rates are significantly lower than the previous issuance of international bonds to Jordan in 2017 and recent releases from counterpart countries with similar rankings."
He stressed that with the funds of the issuance, international bonds, due to be due in October, will be covered by $1.25 billion, in addition to pumping liquidity to the private sector.
Source (Al-Dustour Newspaper-Jordan, Edited)