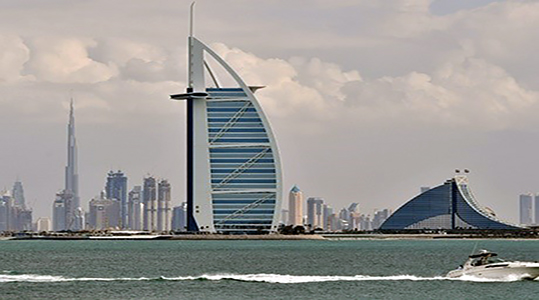 Dubai ranked 1st in the region and the 15th in the world in a list prepared by the American magazine "US News", for the 30 best tourist destinations in the world in order to spend the perfect holiday for the year 2020-2021. Dubai has advanced lead destinations such as Sydney, Florence, St. Louis Island and the Caribbean, in addition to San Francisco and Rio de Janeiro.
South Island and New Zealand came in first and second, followed by: Bora Bora (3), National Glacier of America (4), London (5), Maui (6), Tahiti (7), Tokyo (8), Rome (9), and Phuket (Thailand) ranked tenth. Barcelona (Spain) ranked 11th, followed by Bali (12), New York (13), and the Grand Canyon National Park in 14th.
The magazine used recommendations and expert opinions to evaluate and formulate this list, touched on scenes of modernity in Dubai, and visitors enjoyed the view of the beaches from the highest building in the world (Burj Khalifa), and one of the largest shopping centers (Dubai Mall), and the architectural masterpiece (Burj Al Arab), touching Dubai's link with its past through the charming historic district, spice and gold souks.
In another context, PMI data showed that the growth of the non-oil producing private sector in the UAE was back in June; As the UAE continued to reduce measures aimed at stopping the spread of the "Covid-19" virus.
Source (Al-Khaleej Newspaper-UAE, Edited)