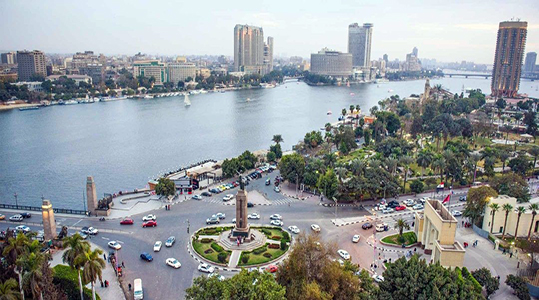 International institutions and investment funds have invested $440 million in the Egyptian market, as a positive indication of the strong return of financial portfolios and foreign investors to the market in light of the increasing confidence in the Egyptian economy and the monetary policies of the Central Bank, especially after reaching the new agreement with the International Monetary Fund.
The positive reports issued by international credit rating institutions and international financial institutions such as the International Monetary Fund and the World Bank have strengthened the confidence of international investors in the Egyptian market, in light of the improved performance of the Egyptian pound and expectations that it will continue to achieve gains against the US dollar during the coming period, with increased cash flows, after the decision to restore life to the economy and Egypt's reception of tourist trips, in addition to Egypt, obtaining about $13 billion from the International Monetary Fund and the international market, which created a great abundance in the foreign exchange market and compensated for the temporary decline in international cash flows resulting from the outbreak of the Corona pandemic.
The Fitch Ratings International downgraded its rating for 33 countries, and it gave a negative outlook to 40 other countries, while it granted Egypt a stable outlook with fixing its credit rating at B+.
Source (Al-Arabiya.net website, Edited)