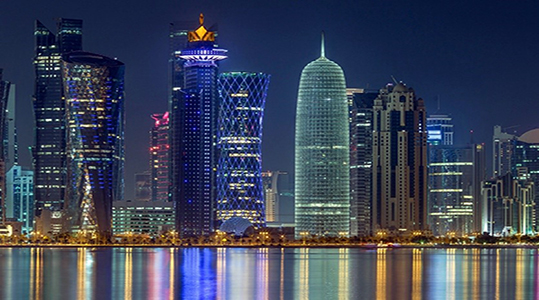 The general budget of the State of Qatar decreased in the first half of this year by about 21 percent on an annual basis to about 92.8 billion riyals, due to the impact of the Corona pandemic. The revenues of the second quarter amounted to 45.2 billion riyals compared to 57.2 billion riyals during the same period last year.
According to data from the Qatari Ministry of Finance, crude oil and natural gas revenues in the first six months of this year amounted to 69.3 billion riyals, of which about 26.2 billion riyals in the second quarter. Total expenditures in Qatar's budget during the first half were recorded at 94.3 billion riyals, of which 29.8 billion riyals were wages and salaries expenses, and 31.2 billion riyals were current expenses, while expenditures on major projects were recorded at 31.5 billion riyals, and secondary capital expenditures were about 1.8 billion riyals.
The price of a barrel of oil in the general budget of Qatar is $ 45 a barrel, while the state has long-term contracts to export liquefied gas.
The World Bank had expected Qatar to achieve a growth rate of 5% in 2021, consistent with the estimates of the International Monetary Fund, which suggested that Qatar would top the list of the fastest growing Gulf economies next year, which is the likely date for the end of the Corona pandemic.
Source (Arabic cnbc site, Edited)