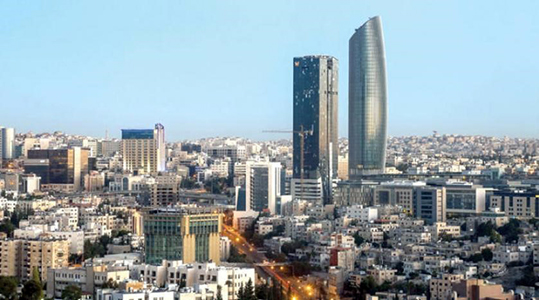 Data released by the Jordanian Department of Statistics showed that the Jordanian economy contracted by 3.6 percent during the second quarter on an annual basis, with a contraction of activity due to the Covid-19 pandemic. This quarterly decline in gross domestic product is the largest economic downturn the Kingdom has witnessed in 20 years.
In March, the government imposed strict lockdown measures that the economy has not yet recovered, although most business sectors have gradually reopened since May. The government expects the economy to contract by more than 5.5 percent this year, which is much lower than the International Monetary Fund's estimate of 2 percent growth before the outbreak of the pandemic.
Standard & Poor's credit ratings company kept Jordan's ratings stable at "B + / B" and expected a 75 percent decrease in tourism receipts for 2020, a sector that contributes about 16 percent of GDP.
Unemployment rates reached a record level of 23% during the second quarter with layoffs and companies declared bankrupt, while poverty rates increased in a country with a population of ten million and whose aid-dependent economy was already suffering before this crisis.
Source (Arabic cnbc site, Edited)