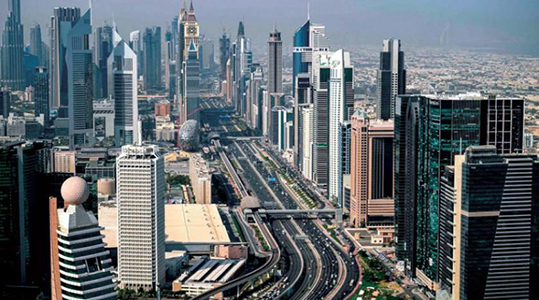 The United Arab Emirates ranked first in the region and ninth in the world in the list of the world's favorite destinations for travel in the "Covid 19" era and beyond, specifically, during the next five years, according to the results of a questionnaire conducted by the French company "Ipsos" in cooperation with the British researcher Simon Inholt, who specializes in countries' trademarks.
The UAE is the only Arab and Middle Eastern country among the 14 countries selected, surpassing South Korea, Finland, Sweden, the United Kingdom, and Taiwan. Germany was the top travel destination in the time of "Covid 19". The idea of the questionnaire was based on monitoring the opinions of 20,000 people from 20 different countries of the world, regarding their travel intentions during the current period, for a period of 5 years from now.
In this context, Sheikh Ahmed bin Saeed Al Maktoum, Chairman of the Dubai Civil Aviation Authority, President of Dubai Airports, Supreme President and CEO of Emirates Airlines, affirmed the commitment to support the revival of the global tourism movement while following the highest safety standards. He pointed out that "Dubai has opened its doors to tourists and has received the approval of safe travel from the World Travel and Tourism Council. The safety measures that it applies and the many attractions that they contain, give tourists the confidence to enjoy what the city provides to its visitors to the fullest."
Source (Al Khaleej UAE newspaper, Edited)