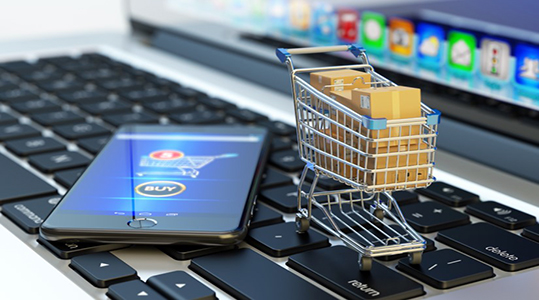 A report issued by "Kearney - Middle East" revealed that the volume of e-commerce in the Gulf Cooperation Council countries will reach 50 billion US dollars by 2025.
According to the report titled: "Unleashing e-commerce in the Gulf Cooperation Council Countries: A Road to Revive Retailing or a Transient Mirage?", e-commerce will become the main source of retail growth over the next five years.
The report predicts a further acceleration in e-commerce between 2020 and 2022, with a compound annual growth rate of 20 percent, and then by 14 percent until 2025. This is after the growth rates ranged before considering the impact of the pandemic on the market between 14 and 10 percent for the same two periods respectively. This highlights the impact of the Coronavirus (COVID-19) pandemic in accelerating the growth of the sector in the region.
By the end of 2019, the total value of the region's online retail market was close to $18 billion, with strong indications of market maturity and rising competition. Note that the growth prospects for e-commerce in the GCC countries depend on critical factors such as logistics infrastructure, flexible workforce models, and centrally managed policies.
Source (Al Khaleej Newspaper-UAE, Edited)