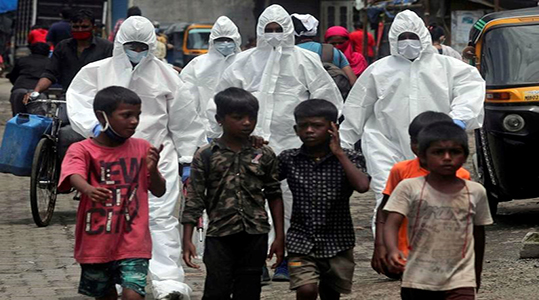 In a biennial report on poverty and shared well-being, the World Bank expects that the Coronavirus pandemic will lead to an increase in the number of poor people in the world to 150 million by the end of 2021, erasing the progress achieved over more than three years to reduce poverty.
According to the bank, between 88 and 115 million other people will fall into extreme poverty - by living on less than 1.90 dollars a day in 2020. With expectations that this number will increase to between 111 and 150 million by the end of 2021. This means that between 9.1 and 9.4% of the world's population will live in extreme poverty this year, unchanged from the 9.2% in 2017 and the first increase in this percentage in nearly 20 years.
Estimates of extreme poverty in 2019 were around 8.4% and were expected to decline to 7.5% by 2021 before the outbreak of the Coronavirus pandemic. This means, according to the World Bank, that the goal of reducing the ratio to 3% by 2030 will not be within reach unless urgent and concrete policy measures are taken. According to the report, many of the newcomers to the extreme poverty bracket live in countries with already high poverty rates, but about 82% come from middle-income countries.
Source (CNBC Arabic Website, Edited)