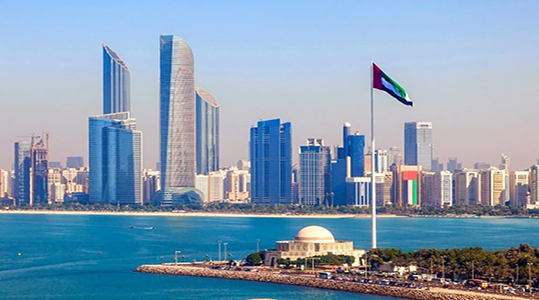 The United Arab Emirates ranked first in the Arab world in the indicator of economic recovery from the effects of the "Covid-19" epidemic, published by the "Horizon" research group, to assess the capabilities and assets that countries possess, which help them overcome the crisis and recover from it.
According to the report's findings, the UAE was at the forefront of the Arab countries, supported by many factors and elements of strength, foremost among which is the strong institutional system, the high digital capabilities of various sectors, in addition to the high educational level of the population. The strong performance of the state in its various institutions during dealing with the pandemic from its inception until now was also reflected in the results achieved, as the UAE ranked among the top 25 in the world in many sub-indicators. Where it ranked fifth in the (health level of the population) index, 15th place in the (labor market strength) index, 17th place in the (debt level) index, 19th place in the (governance and social capital) index, and 21st place in the (digital economy) index.
His Highness Sheikh Hazza bin Zayed Al Nahyan, Vice Chairman of the Executive Council of the Emirate of Abu Dhabi, affirmed that "the UAE's solutions are in first place in the Arab world, thanks to wise and balanced economic policies, strong digital infrastructure, successful strategies in diversifying sources of income, and integrated management of various sectors".
Source (Al Khaleej Economic Newspaper, Edited)