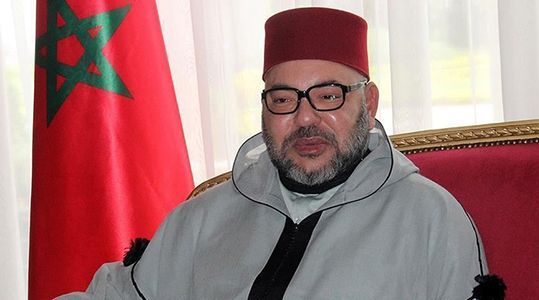 King Mohammed VI of Morocco launched a new plan to revive the economy aimed at supporting productive sectors, to limit the repercussions of the Coronavirus.
He indicated during the opening of the new parliamentary session, that "the plan aims to support the productive sectors, especially small and medium enterprises, and to increase their ability to invest, create job opportunities, and preserve sources of income," noting that "15 billion dirhams ($1.6 billion) have been allocated to the Mohammed VI Investment Fund (a governmental fund launched at the end of last July to support the economy due to the repercussions of Corona) from the state budget, with the aim of motivating Moroccan and international partners to keep pace with its interventions, and contribute to investment projects, in support of the recovery plan, and expand its economic, social and environmental impact.
King Mohammed VI considered that "the unprecedented crisis caused by Corona, is still continuing with its health, economic, social and psychological implications, and it requires comprehensive national mobilization, and the concerted efforts of everyone, to raise its challenges," pointing out that "the responsibility is shared, and success is either collective, for the benefit of the country and the citizens, or not. He called for "vigilance and commitment to preserve the health and safety of citizens, and to continue supporting the health sector, in parallel with work to revitalize the economy and strengthen social protection."
He believes that "the success of any plan or project, whatever its goals, remains dependent on adopting the principles of good governance and linking responsibility with accountability," noting that "this crisis has revealed a set of imbalances and deficits, in addition to its negative impact on the national economy and employment."
Source (Anadolu Agency, Edited)